Agreeing objectives and outcomes
Drawing on the results of the initial assessment and the subsequent surveys, an important early task for a Town Team will be agreeing strategic objectives that everyone can sign up to. These objectives will provide:
Headline publicity for the regeneration programme
A basis for assessing individual project proposals
A basis for agreeing strategic outcomes and measures, to confirm the programme is succeeding
A guard against "mission creep", preventing valuable time and resources being taken up by pet projects that don't meet the town's strategic needs
An informal February 2020 with Lydney town councillors workshop came up with some draft objectives, which would need to be reviewed and agreed with partners in an emerging Town Team:
Sufficient local services to meet the needs of Lydney's expanding population
A variety of employment opportunities
An effective transport strategy and system
A variety of reasons to come into town
Ensure Lydney's place in the wider community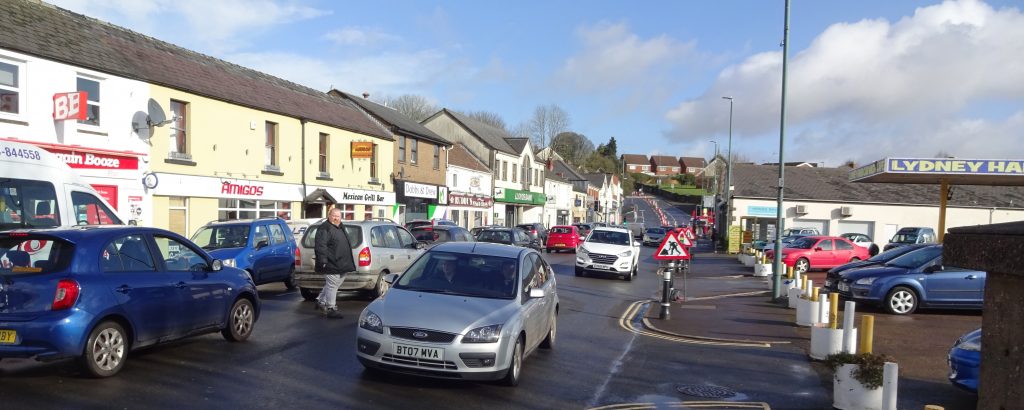 To complete a regeneration strategy, there will need to be measures of success against which to mark progress. Ten towns that took part in a webinar in March 2021 came up with the following chart against four sample objectives:
LOCAL ISSUE
DRAFT OBJECTIVES
DRAFT MEASURES
A single long high street
To develop reasons to visit different areas of the high street
Footfall
Empty units
Customer satisfaction survey
Poor links to businesses
To get a business group set up
Number of businesses signing up
Number of active members Attendance at meetings
Monitor action plan targets
More open spaces than shops
To create a framework of what people would like to see so it can be used to persuade stakeholders
Measure success in bringing people into the shopping area
More out of town shopping than independent retailers
To create a quality (arty/crafty?) town experience To create new car parking
Footfall
Unit occupancy
Number of tickets issued

Results of workshop exercise developing town regeneration objectives – Source: Andrew Maliphant
These measures can then be used as a basis for targeted outcomes, for example, increasing high street footfall by 50% within three years.