Carrying out project appraisal
In order to assess whether project ideas are really viable, there is a template to help Town Teams make an initial appraisal.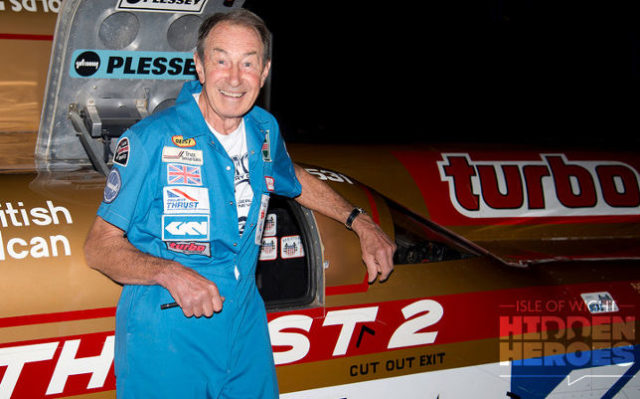 The town of Ryde developed a project idea based around the life of local engineer John Ackroyd, who was involved in early hovercraft and electric vehicle designs and developing high-rise balloon flights, as well as the Thrust 2 car that broke the land speed record in 1983. The project idea was for a visitor attraction based on John's many achievements, and a workshop exercise collectively came up with the following project assessment:
| | |
| --- | --- |
| Project title | RYDE WALKING TOUR |
| Project lead | Ryde Business Development Manager |
| Partners (confirmed / not) | None yet, but there will be some |
| Project description, including any options, and proposed approach | Statues/artwork along the promenade and through the town that celebrate John Ackroyd's works and encourage people to walk. Link in an App and QR codes for more information about the project and surrounding area's history. All to bring in people to town at different times |
| Project history, including research & consultation to date | New idea cf. Minehead seafront, and mirroring Portsmouth's Spinnaker Tower. Potentially Covid-proof as tour socially distanced, not led |
| Need for the project | More exercise, improves mental health. Increases footfall during out of peak season |
| Scope / size of project | TBC |
| Location | Ryde, Isle of Wight – route? |
| Fit to regeneration & recovery objectives | Reasons to visit different areas of the long high street, also ties into mental health objectives |
| Measurable outcomes / other benefits | Downloads of the App, footfall |
| Support for other strategies / objectives | Mental health strategy |
| Cost estimates (capital / revenue) | TBC – major issue (trail would be more realistic than statues?? Need detailed costs) |
| Income sources (confirmed / not) | TBC – what is affordable / appropriate? Need real money, business case required |
| Sustainability | Good prospects for sustainability – low maintenance and running cost, no walk leaders |
| Risks | Lack of funding, no local support, no site permissions |
| Assessment | Needs more research |
| Next steps | Business case |
| Appraiser & date | Webinar attendees 3.3.21 |
Source: Andrew Maliphant
The guidance with this template allows for three main conclusions – project to proceed, project not to proceed, or project needs more research.
| | |
| --- | --- |
| Project title | Should be clear and short |
| Project lead | Project champion / origin if no named lead |
| Partners (confirmed / not) | Individuals and organisations to be involved in the project |
| Project description, including any options, and proposed approach | Enough detail to inform a decision for the project to go forward. Test if proposers have considered the zero option (doing nothing) |
| Project history, including research & consultation to date | Include how the impact of the pandemic and Government restrictions have been reviewed |
| Need for the project | Include evidence base e.g. indicators of deprivation, economic statistics, other research |
| Scope / size of project | Range of activity, partners and beneficiaries. Physical size if capital project, area of operation / benefit if revenue project |
| Location | Note any options |
| Fit to regeneration & recovery objectives | Match to locally agreed strategic objectives |
| Measurable outcomes / other benefits | Benefits for whom? Early ideas on how to measure outcomes e.g. job creation, more health-giving activities |
| Support for other strategies / objectives | Check against relevant local / district / county and national strategies |
| Cost estimates (capital / revenue) | Include origin of the figures e.g. whether or not formal estimate from contractors |
| Income sources (confirmed / not) | Could include support in kind through staff time, free use of equipment etc. |
| Sustainability | Long term prospects in environmental / economic / social terms |
| Risks | Risks that would prevent the project happening, and risks if the project doesn't happen (zero option) |
| Assessment | Project should go forward, seek resourcesProject needs more researchProject should not go forward because…Other comment |
| Next steps | Recommendations from the appraisal meeting, not necessarily for the project itself |